September 14, 2023
A Recipe for Leadership: Tammy Rochester's Culinary Journey and Impact at HHS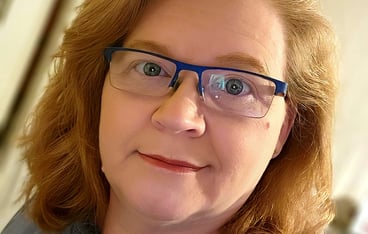 Tammy Rochester's culinary expertise has been cultivated throughout her life. From catering events to opening her own confectionery store, she's always had a genuine love for food. She received her culinary degree from Nash Community College and held several positions in the industry before joining HHS.
Her journey with HHS is a testament to her passion for culinary excellence and her dedication to helping others succeed. Starting as an executive chef at a hospital in July 2021, she quickly established herself as a skilled leader in the kitchen. But Tammy's aspirations reached far beyond a single location.
Tammy eagerly took on opportunities to provide support wherever it was needed. She caught the travel bug while offering assistance to accounts experiencing staffing shortages. She realized she had a passion for teaching and guiding others and applied to become an executive chef with the Business Excellence Team.
"I see myself as a teacher [and] team-player type of leader," Tammy remarked. She believes in rolling up her sleeves and working alongside her team, helping them reach their full potential. For Tammy, personal growth is intertwined with the growth of those she mentors. She finds her greatest joy in sharing her knowledge and coaching others.
Tammy expressed appreciation to her former director, Keith Weiss, for the mentorship he gave her. Their professional relationship is marked by friendly competitions and shared victories. Even when she expressed her desire to join the Business Excellence Team, Keith remained encouraging and supportive.
Her advice to team members who want to grow in their careers is straightforward: "Don't be afraid to ask for help and don't be afraid to put yourself out there." Tammy has been fortunate to witness numerous individuals rise through the ranks at HHS and she firmly believes that opportunities are abundant for those willing to seek them.
Beyond her professional accomplishments, Tammy finds great fulfillment in her personal life. With 21 years of marriage, two adult children, and a grandson, she has a strong support system. Her pets, aptly named after food and beverages, add an extra touch of happiness. Photography has become her latest passion, as she enjoys capturing the beauty of landscapes during her work travels.