June 30, 2021
The Story of Willie Nash: Tour Manager to EVS Director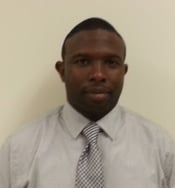 Hip-hop tour manager turned healthcare hero sounds like a storyline for an epic biopic. For EVS Director Willie Nash, it's just real life.
Before his time at HHS, the Mississippi-native was the longtime tour manager for popular hip hop artist David Banner. Willie hit the road for 288 days out of the year and managed day-to-day tour operations, community relations, and everything in between.
So what made Willie go from a tour manager to a Jefferson-award-winning servant leader? We sat down with him to learn more about his incredible story and journey to HHS.
What made you transition from the music industry to healthcare?
"I come from three generations of nurses, so healthcare has always been important to me. So, when I went to Oral Roberts [University] after my time with David [Banner], I didn't decide to pursue an MBA. Instead, I studied Organizational Dynamics and minored in Healthcare. There, I started learning about health disparities and things that I didn't consider before."
Why HHS?
"I feel like everything came full circle once I found HHS. During the interview process, they started explaining what they did as a company, and it made me start thinking about my family. My father passed away due to a health care-associated infection (HAI) after being diagnosed with lung cancer and developing Clostridioides difficile (C. diff). My mother was a juvenile diabetic and received MRSA in her port several times after visiting facilities.
So, after learning more about HHS and what they did, it made me feel that had I been on the frontlines, my parents may not have acquired those illnesses from facilities. It really became a no-brainer for me that this was the line of work I needed to be in."
What lessons from the music industry have you applied to healthcare?
"Growing up, my father always had this saying; 'Man your post.' I took that and applied it when I was working in the music industry. I never started or ended my day until the job was done. I went into the day knowing what I had to do, and I ended the day knowing that those things were complete. Those are the same principles that I lead with as a Regional Director at HHS."
"For me, healthcare and the music industry are relatively the same. Music is supposed to be soulful and an outlet for people to feel better. We try to do the same thing with housekeeping in our facility. We want patients to feel better and feel cared for."
Describe your role as an EVS Director
"We want to make sure that we are always treating patients with empathy and sympathy and that we're leading with understanding. If nothing else, we want to provide at least three touches a day of friendship, three touches a day of love, and three touches a day of care. If we come into the room and it's Simone's birthday, we will bring Simone balloons and flowers. If Simone has a meal that she can have and may not be provided, we're going to provide that meal."
"I'm a servant leader, and I've been blessed with the ability to impact people's lives. I take pride in what I do, and I love what I do; some people don't ever get that opportunity. Over the last 20 years, I've been blessed to impact people's lives in some way. When I was in the music industry, we were able to work in the community and help people financially through scholarships, etc.
Now, I'm here to keep people safe and put a smile on their faces. What drives me every day is my motto of 'I'd never put anyone's loved one in a bed that I wouldn't put my loved one in. I make sure that when people trust me with their loved one, not only are they taken care of but they are better than when they arrived. That is my 'why'".