October 16, 2023
Brandon Bush's Rise to Excellence at HHS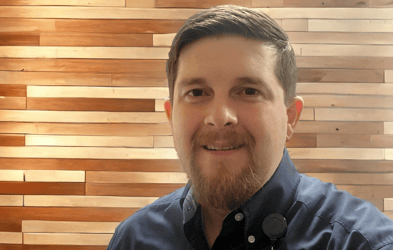 Brandon Bush is a newly promoted resident operations manager at CHRISTUS Good Shepherd Medical Center in Longview, Texas. This recent promotion didn't just mark another feather in his cap, but it was a testament to his hard work, dedication, and determined spirit to move forward at HHS.
Thirteen years ago, Brandon started his journey as a floor tech. Through the years, his roles varied from a project tech to a housekeeping role and later a supervisor. Things took a significant turn for Brandon when HHS began providing support services for CHRISTUS. Unlike his past experiences with other service providers, where Brandon felt that his growth was stunted, HHS proved different.
HHS leaders saw potential in him, nurtured it, and gave him the chance to thrive. Under the guidance of EVS mentors like Vice President Meredith Nations, Executive Vice President Ray Delk, Director Gonzalo Villegas, Vice President Boyd Schultz, and numerous others, Brandon grew, learned, and evolved.
Each mentor imparted a lesson, a value, and a way of thinking that Brandon carries with him to this day. Vice President Lloyd Boudreaux taught him never to judge a book by its cover, discovering potential in the most unexpected places. And Executive Director Richard Burnette's unparalleled dedication stood out, demonstrating to Brandon, the very essence of leadership.
Prior to working in environmental services (EVS), Brandon worked for a large U.S. retail chain with the hope of moving up the ladder of leadership there. However, he noticed a lack of respect for long-serving employees, and the experience left a lasting impression on him. When he and his wife had their first child, his priorities shifted and he needed more flexibility and opportunity for growth. It was by chance he ended up at CHRISTUS Good Shepherd Medical Center. He realized after a while that this wasn't just a job; it became a place where he felt he belonged. He saw it as an opportunity to grow, not just professionally but personally as well.
Brandon's philosophy of finding "extraordinary in the ordinary" is evident in how he interacts with his team members. He understands the importance of each role and the challenges each person faces and always believes in fostering an environment of mutual respect. Brandon explains, "When you come in and you have worked through each of [your team members'] jobs, you understand what they're dealing with, and they see that you're willing to get in and help them. There's a different level of understanding that they have for you."
Brandon is incredibly proud of the team he has built and their dedication to patient safety. "I don't think people realize the importance that we play in a hospital, a lot of them assume we come in, we shine the toilet and make it look pretty with some blue water and we go on a better business," he comments. Brandon sees his team's job as not just cleaning rooms or floors for the sake of being clean; it's about preventing infections and making a real difference in patients' lives.
When asked what motivates him to get out of bed in the morning, to be excellent at his job, and to continue learning and growing, Brandon had a very unexpected answer. He uttered two words: Fruity Pebbles. He explained, "As a kid, my favorite cereal was Fruity Pebbles, but I came from a very low-income household. We didn't have the ability [to buy them regularly]. It just so happened that my daughter's favorite cereal, still to this day, is Fruity Pebbles. So for me, it's always been [about striving] to make sure that, if nothing else, I can keep Fruity Pebbles in my house for my kids." Brandon is driven by this desire to give his two children the simple pleasures he only dreamed of as a kid.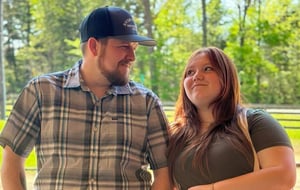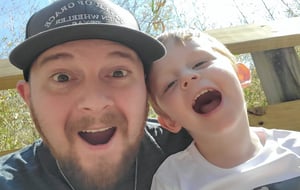 Now, as the resident operations manager, Brandon looked forward to more challenges, more growth opportunities, and a chance to influence many more lives. He envisions himself reaching the level of vice president, not for the title, but for the broader impact he could make across multiple accounts. "During my extensive time working in housekeeping, the things I find that make a leader a great leader are support, guidance, and a goal to find [the] extraordinary in ordinary people. I have been blessed with the achievements I have made, but they were not made on my own," Brandon says. His dream is to inspire, guide, and help others achieve their dreams, just as his mentors did for him. Well, that, and to keep the Fruity Pebbles well-stocked at home.