November 14, 2022
EVS Director Finds His 'Why' at HHS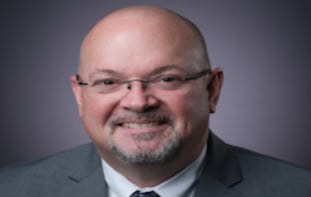 Joe Hendricks has been the jack of many different trades throughout his adult life. He has been a bus driver and a bank manager, owned a dance competition company, and even toured while working in the music industry for 20 years. He began working in EVS in 2011 and found a home at HHS in 2018 when he wanted to relocate to be near his family.
Joe found himself quickly promoted from assistant director at his first account with HHS to director at a larger account. He has worked as EVS director for several hospitals and most recently he was given the director position at an account in Florence, Alabama. His wife joined him and is also an EVS director at an account in Alabama. They were thrilled to be able to join these hospitals and move closer to their children and grandchildren.
Kathryn Giovannini has been a consistent mentor for Joe from day one of his tenure at HHS and played a key role in motivating his success. "She is a champion for the team when she rounds in accounts. She wants nothing more than for everyone to be successful. She is fair and will challenge you every day to be the best version of you at work and in life," Joe stated.
What motivates you to continue to grow your career?
"I love to help people learn, and find their "why." I love to see when the light bulb goes on and team members have that "Aha!" moment. I also love to see things get "fixed," such as floor care issues and Biomed problems. I love to help people achieve things they would have never thought could happen! During my career, I have had four housekeepers move into nursing and CNA roles. People never forget when their lives improve because someone believes in them!"

What advice would you give your fellow team members?
"You can't make this stuff up! Be ready for anything. There are so many things that can and will go sideways. Don't give up: put on a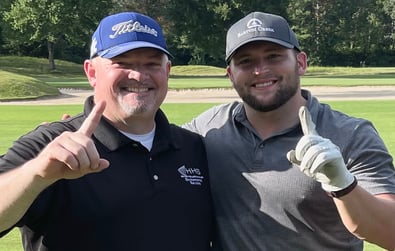 smile and solve the next problem. Also, don't be afraid to ask for help if you have a question or problem. Someone else has figured it out already. There are so many resources and years of experience a phone call or an email away."
Joe and his wife, Sherry, share seven children and four grandchildren which he calls his "most important reason of all." He and his wife enjoy bowling and golfing together and he can even claim having bowled three perfect games. One of Joe's highlights during his time working at HHS was the opportunity he had to play a round of golf in Austin, Texas, with CEO Bobby Floyd and CFO Ward Wilsey.