August 8, 2023
EVS Supervisor Recognized by Director for Helping to Create Positive Work Culture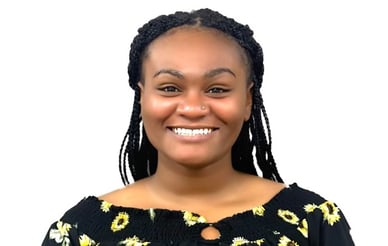 Prior to working in Environmental Services (EVS), Bionce Muldrew worked in hospitality at a nursing home. After having a daughter, she found herself searching for a second job, and a friend led her to an opportunity at HHS. She ended up accepting a job as a full-time housekeeper at HHS.
Impressively, Bionce simultaneously pursued her associate's degree and certificates in the health profession. She was determined to be the first in her family with a college degree and find success for the sake of her daughter. Bionce continued to move up the ladder at HHS, ultimately becoming a housekeeping supervisor in labor and delivery.
Bionce is driven to find success, and she sees her leadership role as an opportunity to foster a positive work environment for her team. She supervises between 18 to 20 people a day, and she takes pride in creating a workplace that feels like family. For Bionce, motivating her team goes beyond ensuring excellent work. She takes time to make her team feel seen and appreciated.
She was recently recognized by her director with his "We Caught Ya" initiative for making hand-written cards for her team after a busy weekend shift. Bionce's words of encouragement are often a comfort to team members having a hard day, and her empathy allows her to connect with her team on a personal level. "I really try to pinpoint what would make people's days. Sometimes people just need to hear, 'I'm proud of you,' and it makes their day. I have seen a housekeeper smile ear to ear because that's just something they needed to hear [that day]. They just need to know they are doing a great job," Bionce explained.
Director Jarron Barnes introduced the "We Caught Ya" initiative to recognize and reward team members who go above and beyond and exemplify integrity. "Here at Christus St. Michael, we are striving to shift the culture. Having Bionce a part of the team, with her creative ideas and passion for reward and recognition, is making this shift a success," he said.
Bionce is ambitious and motivated to continue growing in her career at HHS. She also plans to pursue her bachelor's and master's degrees in the future. Her inspiration has always been her daughter.
She shared, "I want [my daughter] to be like, 'I want to be like mommy. I want to be as motivated and successful as her.' She's looking, like, 'My mama is my role model.' [My mom] was my role model as well. She [pushed] me to go to college because that's something that she wanted to do. So I did it, and [now] I have to keep it going [with my daughter]."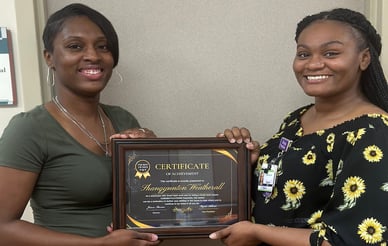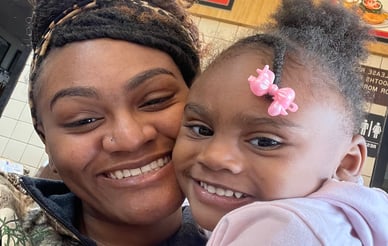 The desire to learn new aspects of the industry, to grow every day, and to contribute positively to others' lives defines Bionce's style of leadership, which has helped create the cultural change needed at her facility. She credits centering her faith in God, having faith in herself, and the guidance of Jaron for being able to accomplish her goals thus far at HHS.