April 14, 2023
From a Kitchen in the Philippines to a Kitchen in Texas: Arceli Crittenden's Talent Shines
Culinary Director Arceli Crittenden learned to cook from her mother who ran a small restaurant back in her home country of the Philippines. Arceli has carried the lessons from her mother with her into her culinary career. Her recipes stand out both in taste and beauty because of this.
"Since I was six years old, I know how to cook. My mom taught me how no matter who you give food [to], make sure it's good, clean, and appetizing. My mom is not a chef… to me, she is my biggest inspiration," Arceli shared of her mother's impact on her own cooking.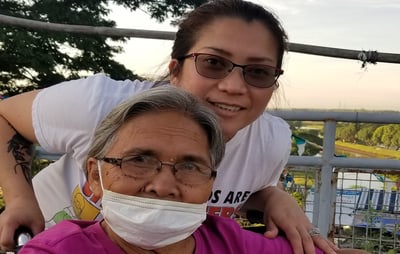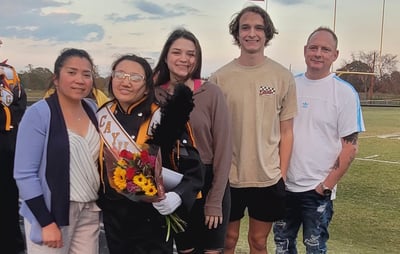 Since beginning her culinary career as a cook at a hospital in Texas, Arceli has consistently impressed her managers and everyone she cooks for. She quickly climbed the ladder at HHS because of her creativity and passion.
"I worked my way up as a lead cook. I started doing menus. [Then] after a couple of months, we had a new food service director, [Robert Wilson]. He see that every time I present the food, especially for the patients, I create something that looked very nice. I want something that I enjoy [looking at] while I'm eating it," Arceli said as she described her work.
She went on, saying, "He ask 'what else can you do?' I say, 'I can do whatever you want, you just show me how.' So I trained. We did catering, he was impressed. So he moved me up to retail manager. I did that, I did inventory, I did ordering, I did ambassador. I worked my way up. He was my good mentor."
There was no responsibility or task that Arceli was afraid to try. She was determined and driven to learn every detail of food service in the healthcare industry and how to excel at it.
Her director came to her one day about a director position that was open and asked if she'd consider applying. As prepared as Arceli was for this next step, she hesitated and wondered if she really had what it took.
"I know I can do this job. My problem was, am I good enough to be in that spot? There's a lot of obligation and responsibility. But I had a lot of good coaches and [HHS Vice President Doug Schreiber], he support me all the way," Arceli recalled.
Arceli applied for the job, and the vice president who interviewed her asked, "Where do you see yourself in five years?" She was taken aback because no one had ever asked her that question. She took a moment and replied, "Where I want to be, is your job."
Arceli is absolutely headed in that direction. She has already improved patient satisfaction scores in her hospital by 50 points and the hospital executives are consistently wowed by her food. Arceli recalled with a laugh, "Doug said, 'What did you do? They love you over there!' I said, 'I am just doing my job. That's how we are supposed to do.'"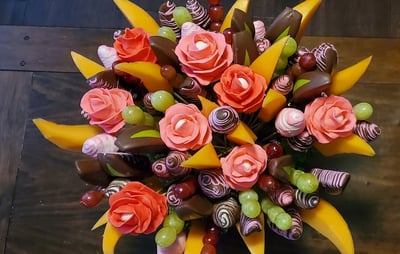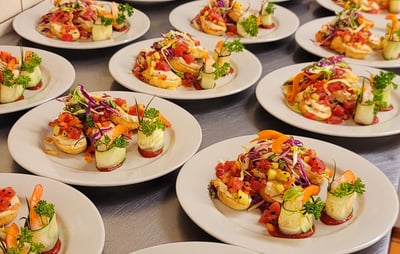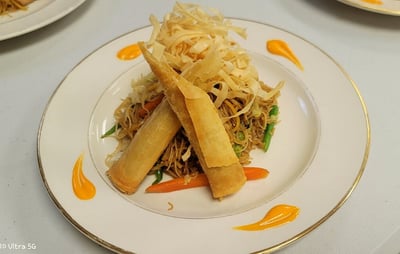 "The client is blown away by her creativity with her board lunches. They are always taking pictures and bragging to their spouses about the quality of the lunches. Last month [I was] approached by a visitor from the community that said that the cafe was the best place to eat in [town]," Doug bragged.
It is obvious that Arceli is incredibly talented but she is also incredibly humble. Arceli sadly lost her mother in 2019. She continues to carry her mother's words with her into the kitchen and honor her memory every day.