July 28, 2022
HHS Provides Opportunity for Former Afghan Special Forces Refugees
EVS Director Michael John and his administrative assistant, David Delgado, set up a table at a New Mexico State Workforce recruiting event a few months ago. What came of that event was a connection with a local church in their area who were trying to find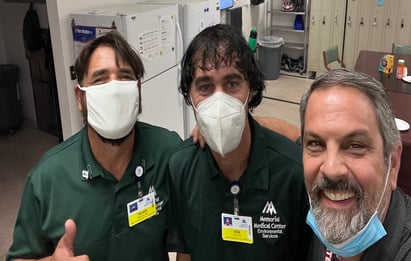 work for a number of Afghan refugees who had recently settled in the area.
These refugees in particular happen to be former members of the Afghan special forces and had aided in the evacuation of American troops from the country. Many of them had been separated from their wives and children and were in desperate need of work to be able to support their families and help bring them to the United States.
Michael knew the language barrier would be tough but had seen that it was possible to overcome in his previous position as an assistant director at a hospital in Colorado. "A lot of the floor techs were Ethiopian and Ghanian. There was a language barrier, but we still did it. These people have families and lives and we need to do the best we can to take care of each other," Michael shared.

The first group of refugee men that Michael and his team recruited became quite an asset. Michael described the initial training as "slow going" as they fumbled along using Google Translate to help. But with their military training, they were great at staying on task, paying attention to detail, and doing the work precisely and exceptionally. Hospital leaders were blown away at the incredible work these team members accomplished.
In order for this initiative to be successful, Michael needed his team to buy into his plan. "I never got any pushback. Everybody has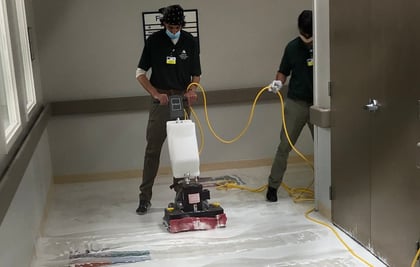 busted their butts to make sure we could help some people. You can preach a bunch of these things, but actually following through and acting on it is a different story. And HHS has been very supportive," Michael said.
Michael recognized that the level of support he has received from his managers at HHS has played a large role in him being able to turn around and return that support to his team. "Leadership comes from the top, right? When my leaders at HHS bend over backward to make sure I'm ok or to make sure that my family is taken care of… That trickles down to everything we do. We lead by example and I'm a product of [my leaders]."
The three Afghan refugees Michael hired originally were eventually relocated to be closer to family in the U.S. But this newfound connection hasn't stopped there. Michael shared that they already have a team of four more Afghan men currently being onboarded. They're excited to be able to utilize their skills and provide them with an opportunity.