November 17, 2023
Patient Transport Team Makes Huge Strides and Becomes Model of Success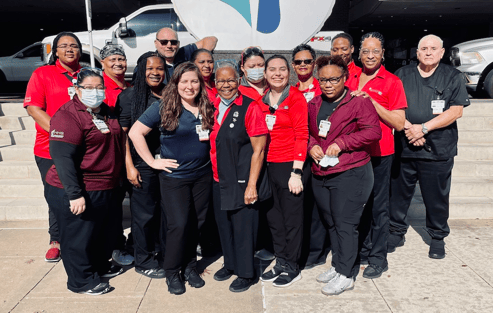 In Houston, Texas, the HHS Patient Transport team at Baylor St. Luke's Medical Center has been making a name for themselves over the past couple of years. After HHS began providing transport services at this renowned medical facility, the team embarked on a journey of transformation and excellence, led by then-director Brian Moczynski, who was recently promoted to vice president.
The team's dedication, ingenuity, and unwavering commitment to patient care helped them to achieve remarkable results that have garnered recognition and accolades from division leadership.
The dynamic duo now at the helm of this exceptional team are Patient Transport Director Alex Ysaguirre and Transport Manager Ashley Gutierrez. With their combined experience of over a decade in management, they have been instrumental in continuing to shape the team and find success.
Both Alex and Ashley emphasized the importance of leading by example, fostering open communication and mentorship, and holding everyone, including themselves, accountable. Their leadership styles focus on positivity, continuous improvement, and maintaining a supportive and collaborative work culture. Alex shared, "It's not director and team members… it's team members and team members. We are all [in it] together. I will get on the floor and do whatever we need to do as a team. They can talk to us about any issues, and we'll be able to resolve them. [We do] anything that we can to help them out."
The team's culture has played a vital role in their success. They come from diverse backgrounds and age groups, yet they share a common commitment to patient care. The team is unified in its goal of treating every patient as if they were their own family members and ensuring that each interaction leaves a positive impact. Patient satisfaction is at the core of their mission. Ashley explained, "In any field, whether it's customers or patients, you have to put them first. We try to instill that in our [team members] and just make sure that they're making that difference in the patient's day." Alex added, "I try to emphasize that they make a big difference, and they're really important and vital to the hospital."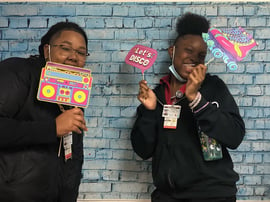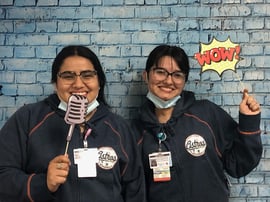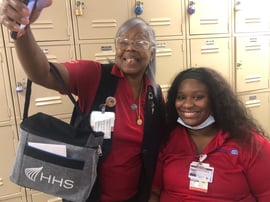 The patient transport team at Baylor St. Luke's really is a shining example of teamwork making the dream work. They care for their patients, yes, but they also care for each other from the top down, and that is essential. Ashley boasted, "They always seem to remain positive and get the job done. [They] always remain team players."
In 2022, the team achieved some incredible improvements that set them apart. They reduced their turnaround time from 54 minutes to an impressive 24 minutes. They managed to increase annual transports by a staggering 40,000 without adding additional team members. These achievements did not go unnoticed. Division leadership recognized their dedication and efficiency during monthly calls, highlighting the team's exceptional performance, and the team was named the 2022 HHS Patient Transport Team of the Year.
Their success has not only gained recognition from facility leadership but has also created opportunities for HHS to secure new business. They have become a beacon of excellence within the industry, setting new standards for patient transport services. New HHS patient transport directors complete their training with the team at Baylor St. Luke's. Alex and Ashley showcase their daily routines and emphasize the importance of leadership, teamwork, and patient-centric care. Their dedication to training new directors and managers ensures that the values and standards they have set continue to spread throughout HHS.
As they look ahead to 2024, the team's goals are clear. They aim to continue improving their services, focusing on efficiency and patient satisfaction. Investing in equipment that can further enhance their operations is a priority. Additionally, they plan to increase their engagement with hospital staff, continuing to build strong relationships and ensure seamless collaboration.