March 20, 2023
A Place for Women at HHS to Grow and Thrive: Hear from Women Connect Leaders
In August 2022, HHS launched its first three Employee Resource Groups (ERGs), called OneHHS Connect Groups, as part of its Diversity, Equity, and Inclusion initiatives. These groups provide a safe, supportive space for employees who share a common identity, or for those who are an ally. One of those groups is Women Connect which supports the interest of HHS team members who identify as women.
According to their mission statement, "The HHS Women Connect Group exists to empower and inspire our women co-workers. We strive to help the women around us grow personally and professionally through leadership, education, and networking opportunities. We will work together to influence policies that provide an equitable environment for women in our workplace."
Co-chairs Stacey Allen and Tonya Spada-Dixon and Secretary Jeneta Culton recently sat down and answered some questions about the group and about womanhood.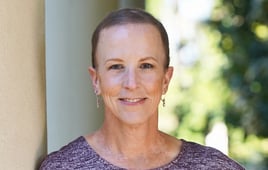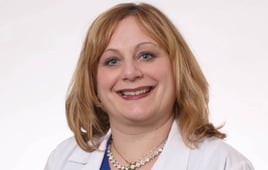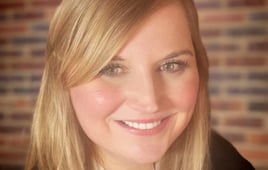 Why did you want to become involved with Women Connect?
"I want to make sure that I reach back down. And pull up whoever I can, for their success." Stacey Allen
"I agree with Stacey. You know, people helped me and mentored me and gave me a chance and I want to give that back. I want to pay it forward to the next leader, the next female leader and really be that role model for them." Tonya Spada-Dixon
Why do you think a group like Women Connect is important?
"I think Women Connect is important because it celebrates that our women leaders have unique perspectives and insights." Jeneta Culton
"It's really all about networking and brainstorming and helping to drive policy within HHS and strategizing. Just really helping people develop as women, not just in their leadership roles, which is what we're focused on, but we've talked about balance. Just really trying to make sure that we're helping people grow in all aspects." Stacey Allen
"I think the biggest thing for me is just overall networking and being able to bounce ideas [around]. Being able to hear other people's ideas and see other people's viewpoints and how they respond to your viewpoints. [Learning] how we can be better and [getting] the opportunity to learn and grow as leaders." Tonya Spada-Dixon
What are your hopes and goals for Women Connect?
"I think for me, the primary goal is being able to reach as many female leaders as we possibly can and really being inclusive of leadership. And I mean that's such a high-level goal, but at the end of the day we want more members and for women [at HHS] to realize their voice and their importance and what we play a part [in], not only for HHS, but in society, and in the world." Tonya-Spada Dixon
"My hope for the future of Women Connect is to keep the torch lit for our future leaders; to keep the momentum going and get the word out! One of my favorite quotes is by Howard Thurman: 'Don't ask what the world needs. Ask what makes you come alive, and go do it. Because what the world needs is people who have come alive.' My hope is that Women Connect continues to grow and amplify the voices, thoughts, and dreams of our talented leaders." Jeneta Culton
"The only [thing] I'd like to add is that I really want to influence policy. I want to make HHS a better company, for all, across the board in diversity, equity, and inclusion. Not just for women, though that's our specific focus." Stacey Allen
What does Women's History Month mean to you and why do you think it's important to recognize?
"I think it's important to help keep women leadership in the forefront so that it's not forgotten. It also helps recognize what female leaders have done in history through the present day and how much more can be done. I'm such a quote person and the one that rings so true to me is from Joan of Arc. She says, "I'm going to take it as it comes.' I think [having] that mindset [and] using that quote has brought me to where I am." Tonya Spada-Dixon
"It brings more awareness [to] the strength, the intelligence, and just how much women have [done]. You know, we're standing on their shoulders as we continue. It also highlights you know we're not there yet." Stacey Allen
How do you think women can find a balance between family and building their careers?
"See, I don't think there is a balance. I think there's an ebb and flow. It's just trying to keep all the balls in the air, the plates spinning. Sometimes, one area of your life slows down and in another area maybe you have to pay more attention. I used to try the balance thing and it just didn't work. I knew that I could get a good ebb and flow [going] and make sure that I stayed connected to both areas. But one was gonna have to give to the other, it just depended on the moment." Stacey Allen
"I agree with Stacey, there is no such thing as a work-life balance. You know, some things do require more attention at a given time. So really it goes back to you just have to live your life; it's life that's important and everything else falls into place." Tonya Spada-Dixon
What role has mentorship played in your career?
"Mentors have made all the difference for me in my career. Early on, a dynamic leader told me, 'You do a disservice to the profession and industry if you do not invest, develop and grow our new generation of leaders.' Personally, that gave me the confidence to reach out to a leader I admired to be my mentor, where I might have been too nervous to ask." Jeneta Culton
"It's a matter of saying that there was somebody there that believed in me when maybe I couldn't believe in myself. I had people there that would help me, that would catch me if I fell, but also say, 'Now get up, brush yourself off and you'll do better.' So it's a matter of having that support group in all aspects of your life because you need it." Tonya Spada-Dixon