May 12, 2022
From Housekeeper to Assistant Director: Savannah Brillon Won't Stop There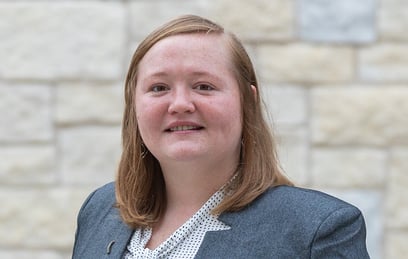 Prior to becoming a resort housekeeper with HHS in December 2020, Savannah Brillon held a management position in shipping and receiving in California. When she became pregnant with her now 11-month-old son, she decided to head back to her home state of Texas. She began searching for jobs near where she lived and quickly landed an interview with HHS, She was hired on the spot.
Savannah's then-director took notice of her after only a few days of working for HHS. Savannah is bilingual and was acting as a translator for her fellow housekeepers. Her director was clearly impressed. After learning more about her managerial experience, he asked if she'd be interested in transferring to dispatch.
As a dispatcher, Savannah acted as a bridge of communication between the resort and the housekeeping department. She enjoyed that role for six months before taking an extended maternity leave with her son. Due to a family emergency, she ended up being out longer than she had originally anticipated. Her director and other colleagues kept in touch with her and when she was ready to return, a supervisor role was created just for her. Just two months after that, an assistant director position became available and Vice President Tommy Gray offered it to her.
In two short years, Savannah journeyed from housekeeper to assistant director. What stands out most about Savannah is that she does not let any opportunity pass her by. She is a skilled networker, but she also genuinely cares about every person she interacts with in her work. Whether that be a frontline team member, a guest, or an HHS executive leader.

"I respect everybody just the same, from the top person in the world all the way to the homeless person on the street. In training, they show you the difference between a boss and a leader. The leader walks with their people and not in front of their people," Savannah said.
What is your greatest motivation to continue growing your career?
"I want to be successful but I really want to help people. There have been many points in my life that weren't so great and I always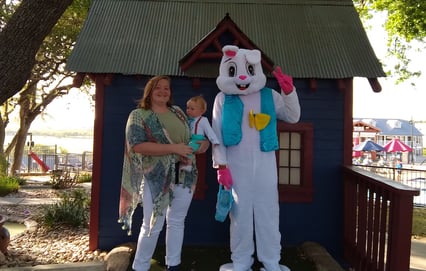 had a helping hand to pull me up and push me through to the next step in my life. If it weren't for those people, I wouldn't be sitting here. I want to be that helping hand to others. I can only do that if I am successful. That and my son, he's my main drive now."
What advice would you give fellow team members?
"Always strive to be your best self, In everything you do, do it with intention. Some people, like me, take pride in what they do. But to other people, it's just a paycheck. I always tell [my team] it can be so much more than that. Do you really want to come to work thinking you're just here for a paycheck? Or do you want to come to work thinking you're making a difference for people in society and in our community? I feel like if you're going to do something, no matter if it's scrubbing the toilet or if it's running a company, you just have to be proud of what you do. If I [spend] 10 minutes on a task, I want to make it count because I am not going to get that 10 minutes back."
Savannah is incredibly passionate and dedicated to her work and the people she works with. No matter what she is doing, she gives it her full commitment. In the future, Savannah is interested in pursuing opportunities in HHS' aviation division. Growing up she dreamed of entering the Airforce, but now she has her sights set on being involved in aviation in a different way. No matter what the future holds, Savannah is thankful for the opportunity HHS has provided for her to find success.
"I love working for HHS. This is the only company that I've ever worked for that truly cares about its employees. I've seen housekeepers go from that to trainees, to inspectors, to supervisor roles. To be able to watch people grow within a company is really awesome. It [makes] me want to help them. Coming from where I started, I know it's possible."

Tag(s):