May 16, 2022
Where are They Now: Culinary Vice President Peter Tseng
When we spoke with Peter Tseng in 2019, he was an executive chef at a 300-bed medical center in Petersburg, Virginia. Since then, Peter has continued to grow his career with HHS and was recently promoted to vice president of culinary for senior living.
Throughout Peter's experience as a chef at HHS, he's noticed one of the key attributes that sets HHS apart from our competitors: "HHS Culinary has been so successful over the years because we've been able to maintain that food first focus. As a chef that is very, very attractive. It's about what makes us the right vendor for the long term. That is what HHS does really well, is playing the long game. We're not short-sighted in the decisions that we make. We're constantly looking towards the future and that's very refreshing as a chef."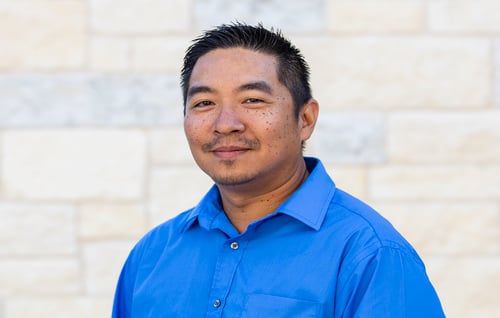 It's this same mentality that he wishes to take with him into senior living. It's the focus on maintaining a high-quality product, stamped with the HHS name, that excites and motivates him.
"We're proud of it. That's why I enjoy working for HHS as much as I do. Because from the top down, we care about our product."
What has most contributed to your success at HHS?
"I feel very lucky and blessed to have been afforded as many opportunities as I have. HHS has been very good to me. I feel like a lot of it has been right place [at the] right time. But a lot of the leadership has had an absolute essential impact. As it stands right now, there is not one VP in culinary that has not had a helping hand in getting me to where I am today. This company is filled with amazing people that have never flinched at helping me out."
What are you most excited about in your new role?
"I am most excited about being able to make a larger impact on the world of senior living. Every day I get to find new ways to impact the lives of residents through food. Understanding the position in life that our residents are in helps to give purpose to what we do and drives how we search for ways to enrich their lives."
"My new role gives me direct influence on elevating standards and practices and setting new benchmarks to drive the HHS brand to new heights. We work tirelessly to ensure that regardless of the difficulties and challenges we face in our industry—supply chain, labor shortages, increasing prices in commodities, and the overwhelming impact of COVID—our residents don't feel the impact. I am very lucky to be a part of a growing team that is revamping what senior living in HHS stands for, how we conduct our business, and most importantly, how we take care of the residents and the care that has been entrusted to us.

How has your leadership style developed throughout your career at HHS?
"I come from a very traditional Asian family. My parents were very strict and I had to learn to become disciplined. I lead my life in a very self-disciplined manner. [To me], what we determine is the right way to do things is going to be the right way to do things. There is a very clear cut, black and white [way]. [I want] my team to follow those guidelines and processes as if they were written in the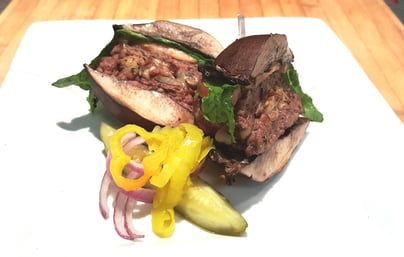 bible."
"However, that's not necessarily the best leadership style. [HHS VP] Sean O'Neill's perspective on things is very staff and team-member-oriented. He sees things in a much different light than I do. And that was something that I needed to learn. It is a softer approach. My approach has gotten a lot softer and gentler and I've been able to achieve greater results that way. Because people want to do good work. If we're not taking the time to acknowledge and reassure them then we're probably leaving things on the table."
"The best way Sean taught me how to do that was 1. Be responsive to your staff's needs, and 2. Recognize their efforts, not just their achievements. I had a very different look on it. Sean taught me that the effort in it counts for something, [too]. That's something I needed to learn. You have to be very positive, reassuring; you have to offer a lot of recognition."
Tag(s):