November 23, 2021
Introducing FlavorPort: Your Flavor Destination
Discovering creative ways to incorporate local flavors into our cafes and retail spaces is a foundational aspect of HHS' culinary mission. That's why we created FlavorPort, a new culinary program that draws from global cuisine.
Our talented chefs put love and attention into the details of our food service programs. With FlavorPort, we're able to transform healthcare retail spaces into an engaging environment that offers a street-food-style dining experience.
The concept provides guests access to unique dishes from all around the world created using fresh, housemade ingredients. It's a great culinary experience — something completely different than hospital staff and guests are used to — but also an opportunity for people to try something new.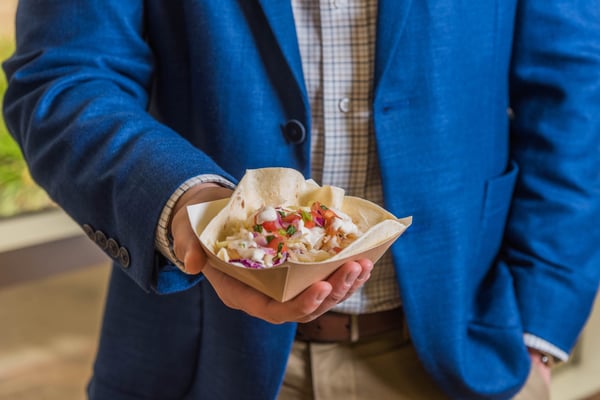 How Does It Work?
Each week, we'll invite customers to join us at FlavorPort docks in our cafe and retail spaces to enjoy new flavors from around the world. Complete with branding, signage, and uniforms, the concept gets team members and guests engaged and excited about what's on the menu.
"FlavorPort is an opportunity for us to bring flavorful, tasty, and exciting foods to our customers. This is the same experience that they would get if they visited a food truck outside of the hospital," - says Karl Sukley, Vice President of Culinary Operations at HHS.
Some of the FlavorPort concepts include:
Southwest — a fusion of Mexican cuisine and tastes from the Southwestern United States
Pizzacana — more than just pizza, it features tasty, handheld twists on Italian classics
Famous Franks — both classic combinations and totally customizable hot dog options
FareFest — taking customers on a nostalgic food journey reminiscent of the fairs and carnivals they attended as kids
Tailgate — popular regional favorites from stadiums and tailgates across the country
Not only does FlavorPort present great dishes with unique flavors and taste memories, but it also creates a one-of-a-kind experience where customers feel welcomed, well-taken care of, and good about what they're consuming.
The unique concept helps hospitals increase traffic to their cafe, drive retail sales, and get more engaged with their community.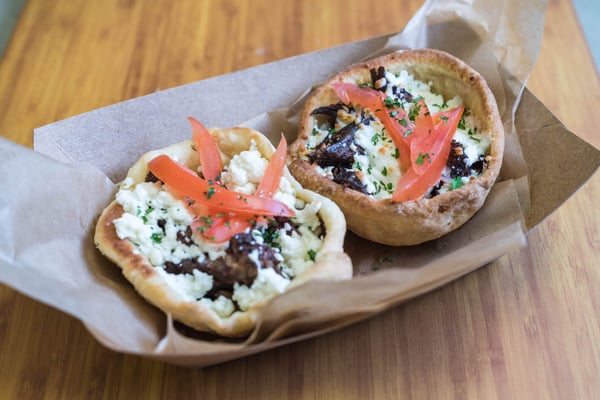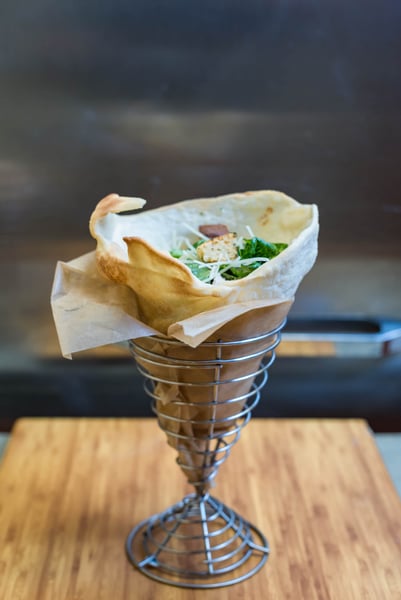 As Corporate Executive Chef Peter Tsang summed it up, "FlavorPort has transformed our cafe into something it hasn't been before. It's helped take our customers to another destination."